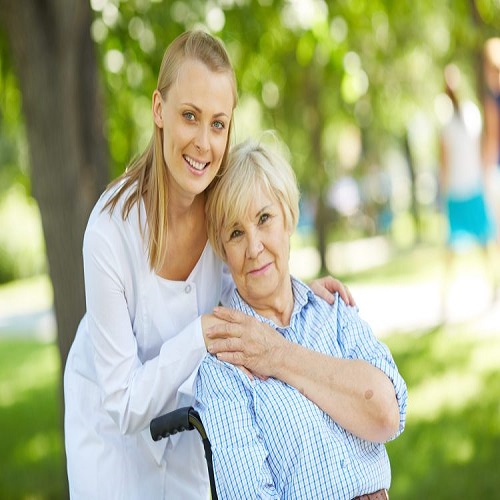 Helping older people at home is a responsibility that often falls on the shoulders of those close to them. Elderly people are not always easy. Often touchy and demanding, they, like little children, need much more attention and care. And we understand this after all, elderly people feel loneliness more acutely, worry that they are losing strength and sometimes cannot walk on their own. However, due to the workload, the high pace of life, it is not always possible to be near your beloved relative. And if you care about him, contact health care services of Homely Elder Care Company. We will select an employee who will meet all your requirements and wishes.
Homely Elder Care Services is engaged in the organization of professional care for the sick, the elderly and the disabled at home and in hospitals. Our company is one of the first in Columbia, MD, and throughout Columbia, MD, a specialized patronage service. The leaders of our company were at the origin of the formation of the system of patronage care services in our country. Our managers know all the intricacies of caring for the sick and the elderly and will help you choose a nurse in accordance with the patient's diagnosis and your wishes. And in the event of difficult situations, nurses will be consulted on any issues related to patient care. Our nurses do not just fulfil their duties, but try to become a friend of the patient. They respectfully and reverently treat all the wishes and requests of their patients. Tactfulness, benevolence and compassion are the special qualities of our patronage sisters.
We firmly believe that there is nothing better than aging at home, in your home, close to yours and with the best care services. With this mission in our head, we make an enormous effort to give you the best solutions to guarantee the best possible care service. We are a platform that connects families with caregivers. Caregivers that adapt to all your needs and demands thanks to our compatibility algorithm, supervised by our human resources team, with which we guarantee to find the ideal caregiver for each family. And not only that, our added value goes much further. We accompany you throughout the process, facilitating and managing the hiring and we make sure that everything goes smoothly. We do a thorough monitoring of the care services, and what if something goes wrong? We take care of fixing it.
Vast Experience in health care at home